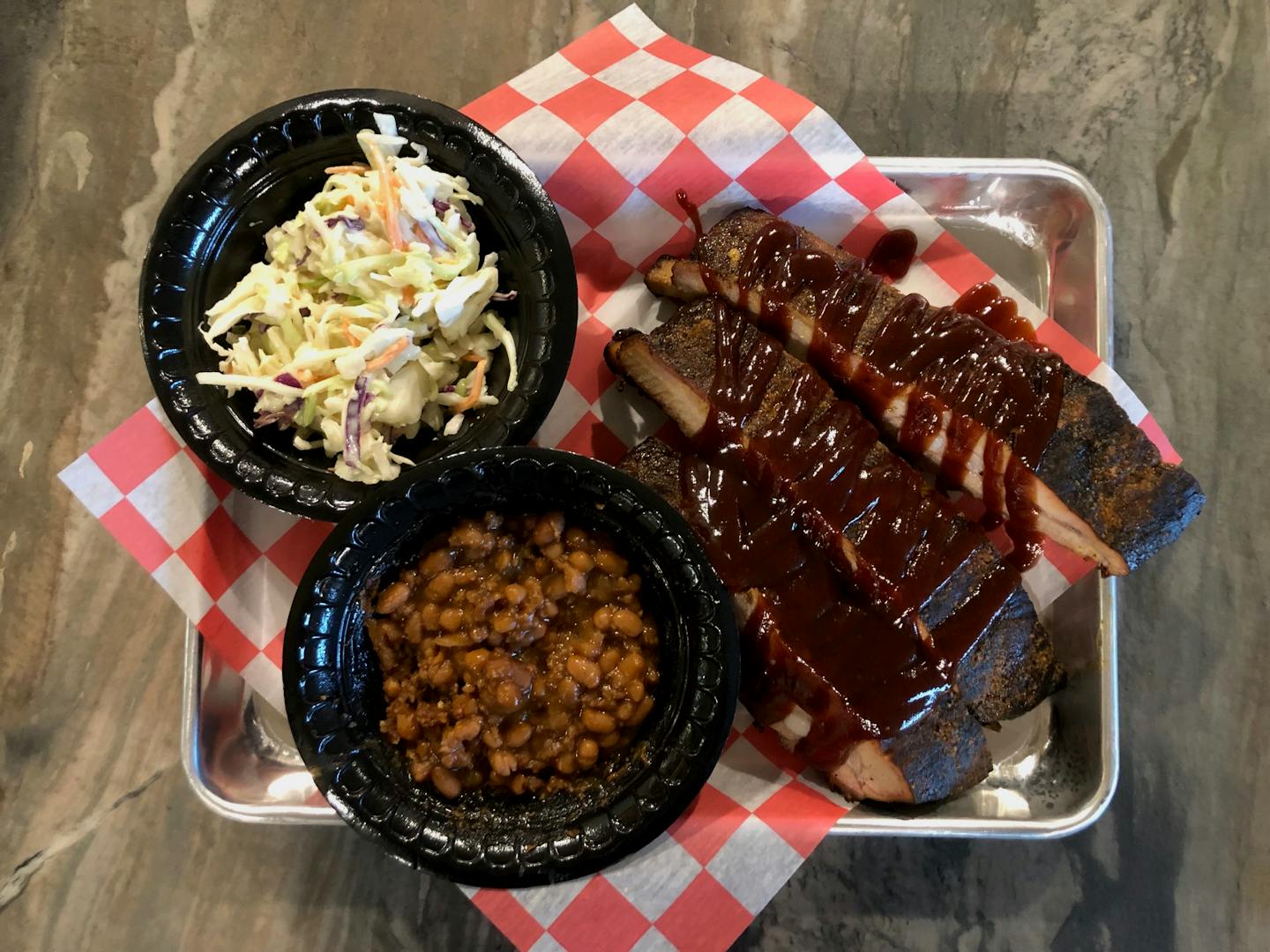 Food & Drink at Trophy Club Apalachee
Call us for to-go or catering options!



Starters

---

Giant Pretzel with Queso

$7

TCA Chicken Wings

Teriyaki, BBQ, Mild, Hot, Garlic Teriyaki Honey Glaze, Lemon Pepper Choice of ranch or blue cheese dipping sauce (6 for $6) (12 for $12)

Pulled Pork Nachos

Savory slow cooked pulled pork piled high on fresh tortilla chips, topped with melted cheese, coleslaw and jalapeño peppers $10

Loaded Potato Skins

Topped with shredded cheese, pulled pork, bacon, scallions and BBQ sauce. Served with sour cream $9




Famous TCA BBQ

---

Apalachee Rib Basket

Seasoned with our Apalachee rib rub, slow smoked for 6 hours to melt in your mouth perfection $10

Signature Brisket Sandwich

Seasoned with our Lone Star brisket rub, smoked for 14 hours, served on buttery Texas Toast, served with fresh cut fries $10

Pulled Pork BBQ Sandwich

Fresh hand-pulled pork roast, coated in our special Apalachee pork rub and smoked for 12 hours, served on buttery Texas Toast, served with fresh cut fries $8




TCA Favorites

---

Hole-In-One Burger

½ Lb. Angus beef patty with American cheese, lettuce, tomato, onion, and pickle, served on a toasted bun, served with fresh cut fries $10

*Add Applewood smoked bacon or fried egg $1

Philly Cheese Steak

Ribeye steak or chicken, topped with sweet bell peppers, mushrooms, onions, and provolone cheese $10

Reuben

Choice of brisket pastrami, or smoked turkey; Served on grilled rye bread piled high, topped with sauerkraut and Swiss cheese $10

Grilled Chicken BLT

Juicy white meat, lightly seasoned and grilled, topped with Applewood smoked bacon, lettuce, tomato, American cheese and chipotle mayonnaise $10

TCA Club Sandwich

Sliced smoked turkey, ham, American cheese, lettuce, tomato, and bacon, served on Texas Toast $9

Hand Breaded Chicken Tenders

3 lightly seasoned hand breaded, deep fried, Served with choice of dipping sauce - Ranch, BBQ, or Honey mustard $8




The Greens

---

Wedge Salad

A cool, crisp wedge of fresh iceberg lettuce, topped with bacon bits, tomatoes, onion, blue cheese dressing and crumbles $7

Add Pulled Pork|2 Brisket |4

Chef Salad

Sliced smoked turkey, ham, shredded, cheese, tomatoes, onion and bacon bits. With choice of dressing $8

Chicken Caesar Salad

Romaine lettuce, parmesan cheese, croutons, tossed in caesar dressing, topped with grilled chicken $8
Additional Sides
Country Cole Slaw, Side Salad, Onion Rings
(Creamy Mac-n-Cheese or Baked Beans - add $1.50)
**Consuming raw or undercooked meats, poultry, seafood, shellfish, or eggs may increase your risk of foodborne illness, especially if you have certain medical conditions.